Welcome to the January Recipe Round-Up!
The theme is Cold Weather Comfort Foods – what could be more delicious than that? One of my favorite comfort foods is chili, and there are so many different ways to make it. I recently invested in a cast iron skillet, so this was the perfect time to try out this chili recipe.
I'll admit, it never really feels like winter here in Southern Arizona, but this born and raised So Cal girl has thin skin. So, while we don't get 12 inches of snow on any given day, the temps can still drop at night here in the desert.   This one-pot Chili & Cornbread Casserole warms the belly and the soul.   There's a little prep-work, but let this baby simmer for a couple of hours and you will reap the rewards!
I'm sharing this recipe as part of January's Recipe Round-Up.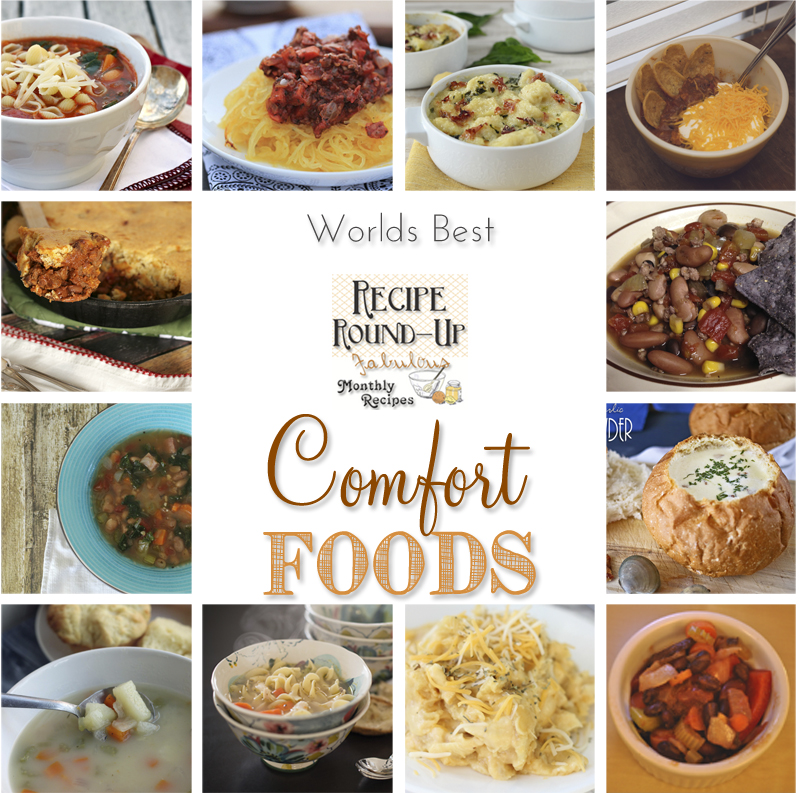 I have teamed up with a wonderful group of talented gals to bring you some of the best COMFORT FOOD recipes you'll ever find.